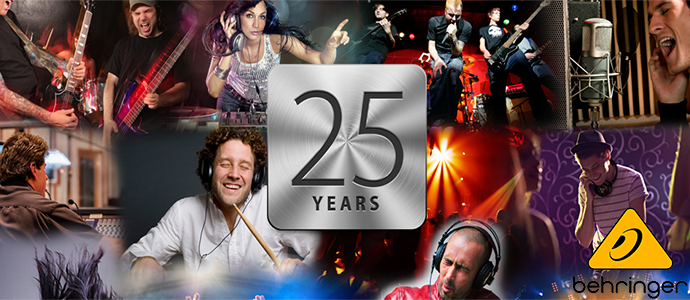 Behringer: We Hear You

Behringer – is one of the largest manufacturers [in the world] of loudspeakers, amplifiers, powered mixers, synthesizers, computer-based recording and DJ products, microphones, headphones, wireless systems, musical instruments and professional lighting systems. "At BEHRINGER, we envision a world where music is all that matters and where you can pursue your musical dreams without any limits!" – Uli Behringer.
Gator Cases: Guard it with Gator 
Gator Cases was founded in 2000 by father-daughter team Jerry Freed and Crystal Morris in Tampa, Florida.  Gator offers over 1000 different case, bag, rack and stand solutions ideally suited for a wide set of applications at very profitable margins.  Gator has become the leading accessory manufacturer in the marketplace and continues to innovate and grow tremendously each year. For the things you love, "Guard it with Gator!"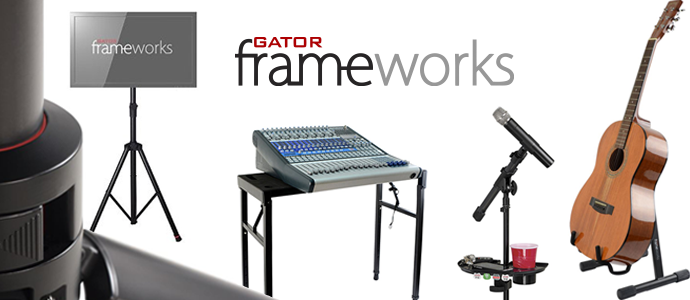 FrameWorks: We Support Your Music

Frameworks, a complete line of stand solutions by Gator, was developed by musicians and audiophiles who are passionate about their gear. At the core of Frameworks is the mission for the best customer experience – ease of operation and durability with extensive use. FRAMEWORKS supports your music, literally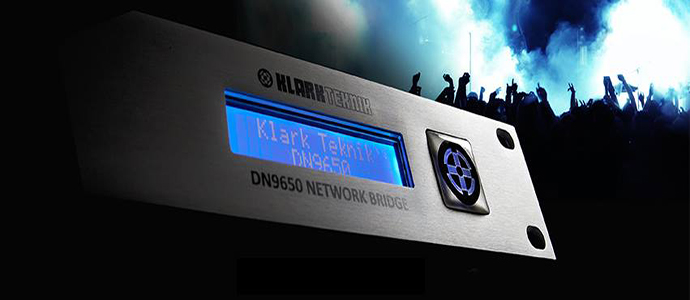 Klark Teknik: Seamless Digital Transportation
Founded in 1974, Klark Teknik's name is recognized by leading sound engineers for the highly revered DN360 analogue graphic equalizer which has changed sound forever.  The team obsessively focus on our Customers in the Touring, Performance, Broadcast and Recording verticals. Klark Teknik believes that connecting Brands and products through reliable and seamless digital transportation is the way to create complete customer solutions. Major artists include AC/DC, Metallica, R.E.M., Depeche Mode, and many more.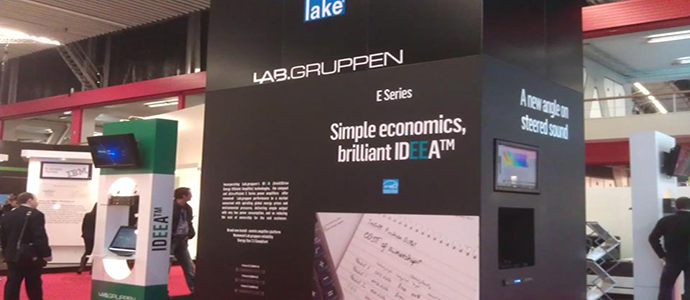 Lab.Gruppen: We Power Your Performance. You Amplify The World.
Lab.gruppen designs and manufactures outstanding sound reinforcement products for the live/touring audio, performance audio and installation markets. Our portfolio comprises advanced power amplifiers and powered loudspeaker management systems that are compact, lightweight, utterly reliable and sonically superior to the competition.  Lab Gruppen believes in providing you with reliable amplification, so you can dedicate all your efforts to the performance. Major artists include U2, Philadelphia Eagles, Ariana Grande, etc.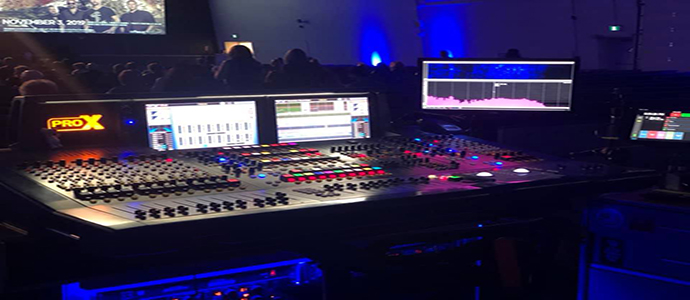 Midas Consoles: Professional Grade
For over 40 years Midas and Klark Teknik have repeatedly shown award-winning innovation and leadership in the world of high end professional audio, producing landmark products that have defined and shaped the live industry.  Midas consoles are currently being used around the world by top audio engineers largely, in some of the biggest and highest revenue productions. Major artists include AC/DC, Metallica, R.E.M., Depeche Mode, and many more.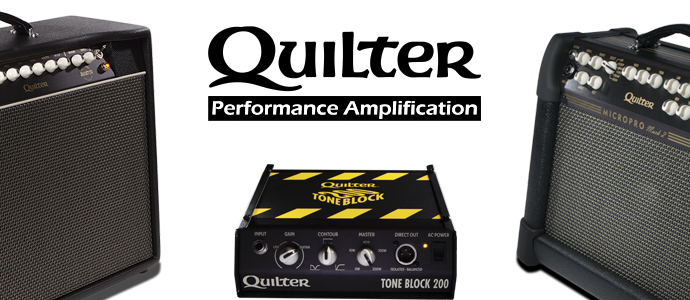 Quilter Labs: Performance Amplification
Quilter Labs, a Southern California company is dedicated to producing the world's best guitar and musical instrument amplifiers. Designed by Pat Quilter, founder of QSC Audio, Quilter builds the next generation of guitar amplification technology and are 100% USA MADE.  Quilter Labs is revolutionizing guitar amplifier technology with products that sound incredible, weigh much less, and are powerful when you need them to be, but maintain good tone when they need to be quiet.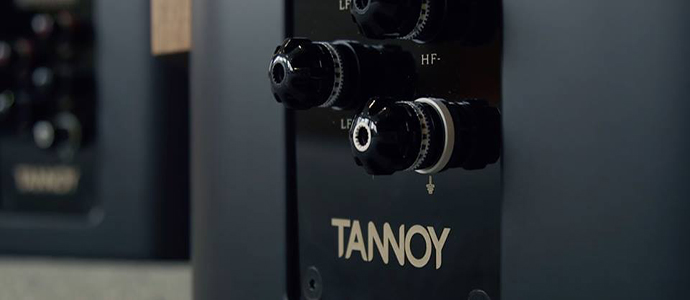 Tannoy: Voice of the Artist
Tannoy is the brand name that can be found on many prestigious sound installations throughout the world.  At the center of the company's modern success is the unique driver technology developed and utilised by Tannoy, the Dual Concentric™, used in all manner of loudspeaker product ranges. With this system, the sound energy is propagated from the same point and delivered through the centre of the low frequency cone – a true point source.  Award-winning Dual Concentric technology has earned Tannoy its undisputed leadership in the field of authentic sound reproduction. Major artists include Michael Jackson "Thriller," Pink Floyd (Dark Side of the Moon), Vangelis (Blade Runner), and many many more.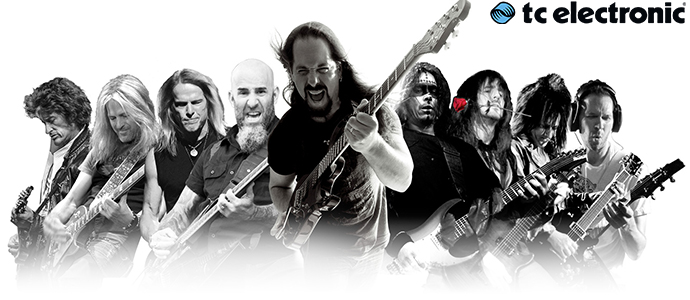 TC Electronic: We Live for Your Sound
TC Electronic – Every product from TC Electronic takes sound to a higher level: whether it's guitarists using our TonePrint enabled effects pedals, bassists on our ultra powerful and ultra light BG 250 amp, engineers on our acclaimed System 6000 processing flagship or broadcasters relying on the DB6 and other products which have earned us the title of "loudness authority".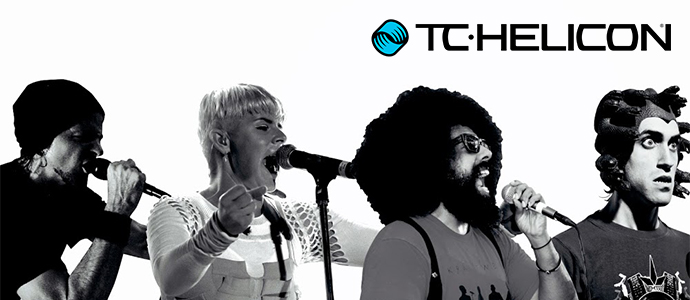 TC Helicon: Your Voice – Our Passion
TC Helicon – TC-Helicon is the only pro audio company that is 100% dedicated to the performance needs of singers. Based in Victoria, Canada, our company is known worldwide for its team of musicians and developers who spend every moment of their working lives listening, talking, singing and interacting with singers and those who share the passion for the singing voice.
Turbosound is a leading designer and manufacturer of professional loudspeaker systems – proven by the vast number of endorsements of major international artistes and prestigious permanent installations around the world.  You will find Turbosound products not only touring with the best known international artistes, but also permanently installed in diverse venues such as cafes, pubs, bars and restaurants; nightclubs, theatres and houses of worship; and sports centres, arenas and stadia. The Turbosound range of loudspeaker products, control electronics and amplified systems has in common one single purpose – to provide you with the best solution for your application.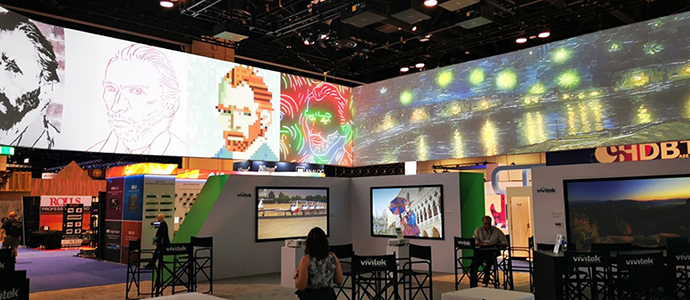 Vivitek: Vivid Color, Vivid Life
Vivitek is a world-leading manufacturer of visual display and presentation products. The company's line of digital projection and display devices incorporates the latest innovations and technologies to deliver superior products for our customers.  For business meetings, Vivitek offers a range of pocket, portable and multimedia projectors for the smallest to the largest meeting rooms. For Education, Vivitek offers teachers and students a reliable and easy to use visual learning aid to enhance the learning experience. For Large Venues, Vivitek offers high-performance projectors that can be relied on for any fixed installation or rental project. When it comes to visual display and presentation products, Vivitek has you covered